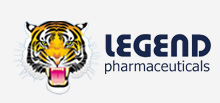 Attention! Reconfirm all info is correct with registeration ! For new customer,after you registered successfully ,our system will automatically send you a welcome letter"[CREATE ACCOUNT] Welcome to power steroids" (confirmation mail),you WON'T get the confirmation mail or be able to place an order if your email address was INCORRECT.
Merry Christmas and Happy New Year 2020 !
Because Corona Virus,we are stop shipping service
until March, 10,2020
and orders cannot available on our website.
Your understanding would be appreciated.
The packages will not be shipped out until 10,Mar once
we are back for business.
Merry Christmas and Happy New Year !
Good luck Legend -- Anton